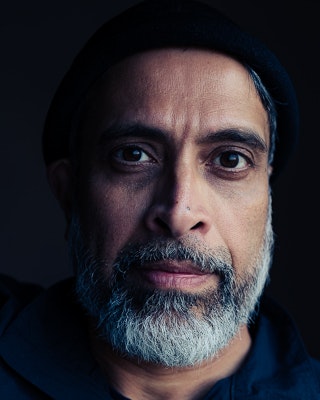 I'm a copy-based creative with over three decades of experience, including two in leadership positions. I was Chief Creative Officer for Ogilvy in the Middle East for the last three years. Before that I've held numerous titles across Asia, with various combinations of the words Executive, Regional and Director in them. I've worked on multinational brands in most industries. I tend to go for big, emotional human ideas. But then I make them a little wicked and give them a set of teeth.
I'm also the author and co-creator of the Deck of Brilliance which is a set of creative tools that I originally designed for my team in China. Now it's in three languages and being used by thousands of ad people every day from all over the globe, from Sydney all the way to Santiago.
I'm flattered to be featured in the D&AD Copy Book among the writers I've always admired. And surprised to be included in Adweek's top 100 creatives of 2020 along with the likes of Trevor Noah. Clearly, Trevor needs to up his game.
Get in touch for a more detailed CV —or a chat —at juggi.ramakrishnan@gmail.com.
If advertising is not your thing, then I can chat just as passionately about botany, geography, off-roading, wine, jazz and languages. And did I mention photography? But that's another website. Link incoming.